Welcome to Prairie|Concrete, a project that brings visibility to plant cycles and growing practices through embodied listening and movement sessions with communities in Imnizaska, (where the white rock bluffs form what we now call St. Paul, Minnesota).
These sessions include public workshops and performance gatherings held throughout the summer at Frogtown Farm, Hidden Falls Regional Park, and Western Sculpture Park.
Prairie Concrete is led by Aniccha Arts, a trans-disciplinary collaborative.
Join us at our in person creative workshops centering plants, trees and their place!
Due to limited space, registration is appreciated for these events.
Please email pramila[at]aniccha[dot]org for the form. Learn more about our amazing artist team.
Frogtown Farm
946 Minnehaha Ave. W, St Paul, MN 55104
Wednesday, June 7, 2023 (2:30pm-4:30pm) Wednesday, July 12, 2023 (2:30pm-4:30pm) Wednesday, July 26, 2023 (2:30pm-4pm)
Hidden Falls Regional Park
1313 Hidden Falls Dr, St Paul, MN 55116
Sunday, July 9, 2023 (9am-11am) Sunday, July 16, 2023 (10:30am-12:30pm) Sunday, July 23, 2023 (10:30am-12pm)
Western Sculpture Park
387 Marion St, St Paul, MN 55103
Wednesday, June 21, 2023 (2:30pm-4:30pm) Wednesday, July 19, 2023 (2:30pm-4pm) Sunday, July 30, 2023 (2:30pm-4pm)
Greeting Plants
During some of our workshops, we will invite participants to join us in greeting seeds, plants, and trees - in Dakhóta. We will also learn how to say a few native plant names. This part of the workshop will be led by Cassandra Meyer, who has been learning and teaching Dakhóta for the past twenty years.
We also welcome you to listen to the audio file in advance so you can practice saying these greetings and plant names as you walk through a park or even your own neighborhood.
Artwork below is by Kira Vega. Speaker of Dakhóta language in audio file is Cassandra Meyer.
Dakhóta Greetings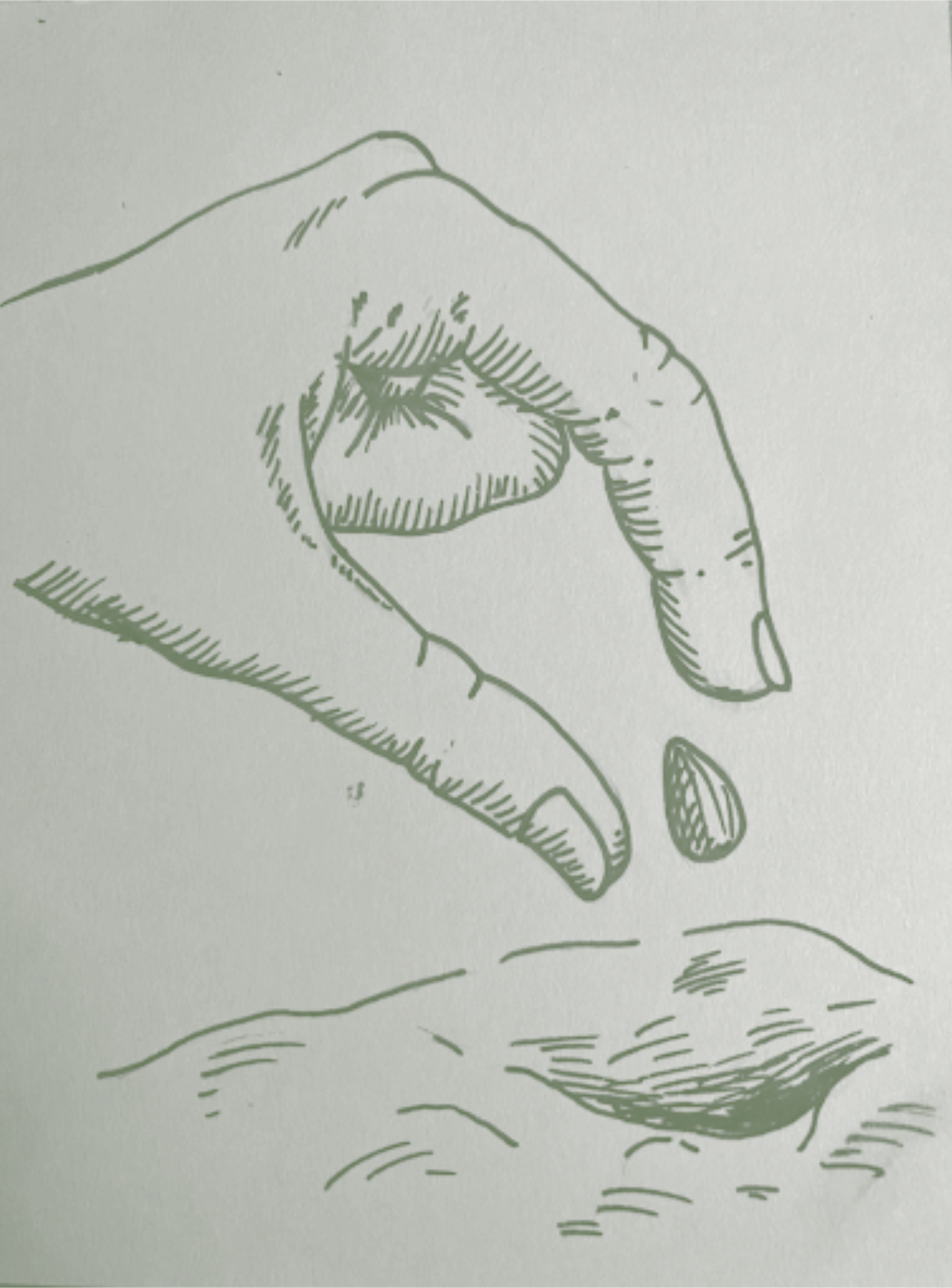 (Hau) Mitákuyepi! Hello my relatives!
_________________emákiyapi. My name is (they call me) _________________
Ohóchidapi. I respect (revere) you.
Wópida tánka echíchiyapi(ye/do). Thank you (I say big thanks to you).
Place Names
Imnizaska St. Paul/ White bluff
Mnisota makoce where the waters reflect the clouds
Plant Names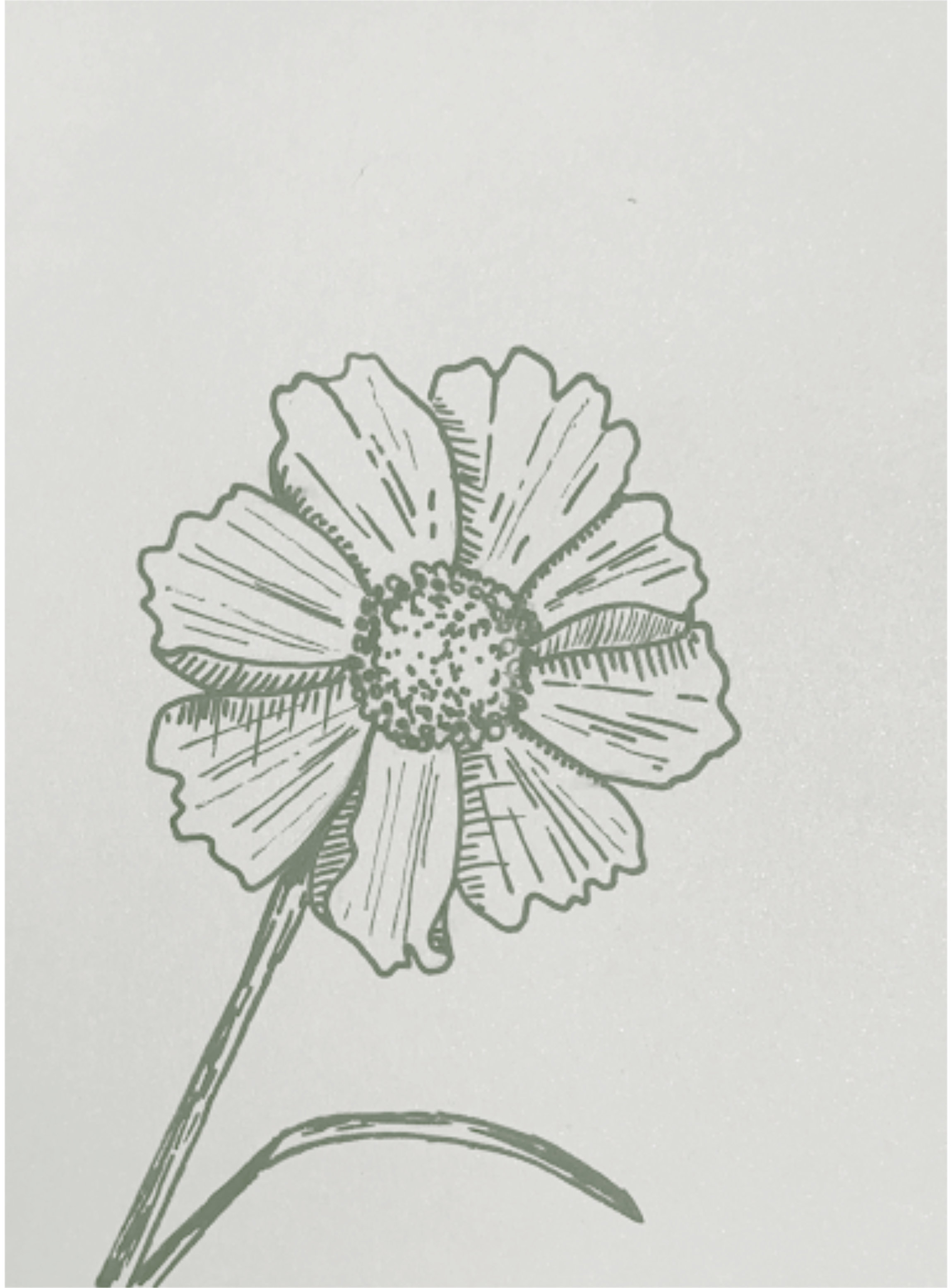 wahchá flower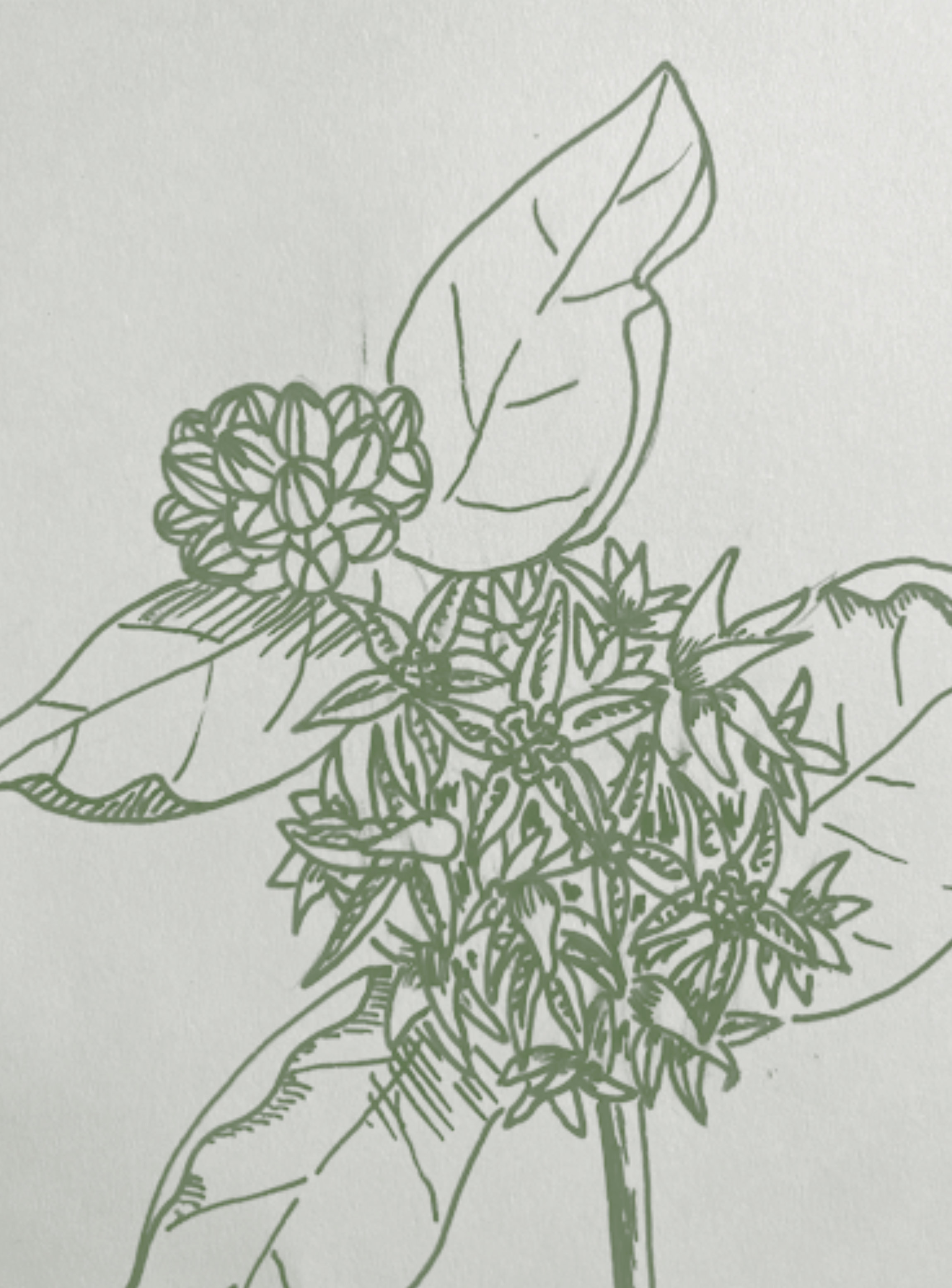 Phaƞnúƞpada Showy milkweed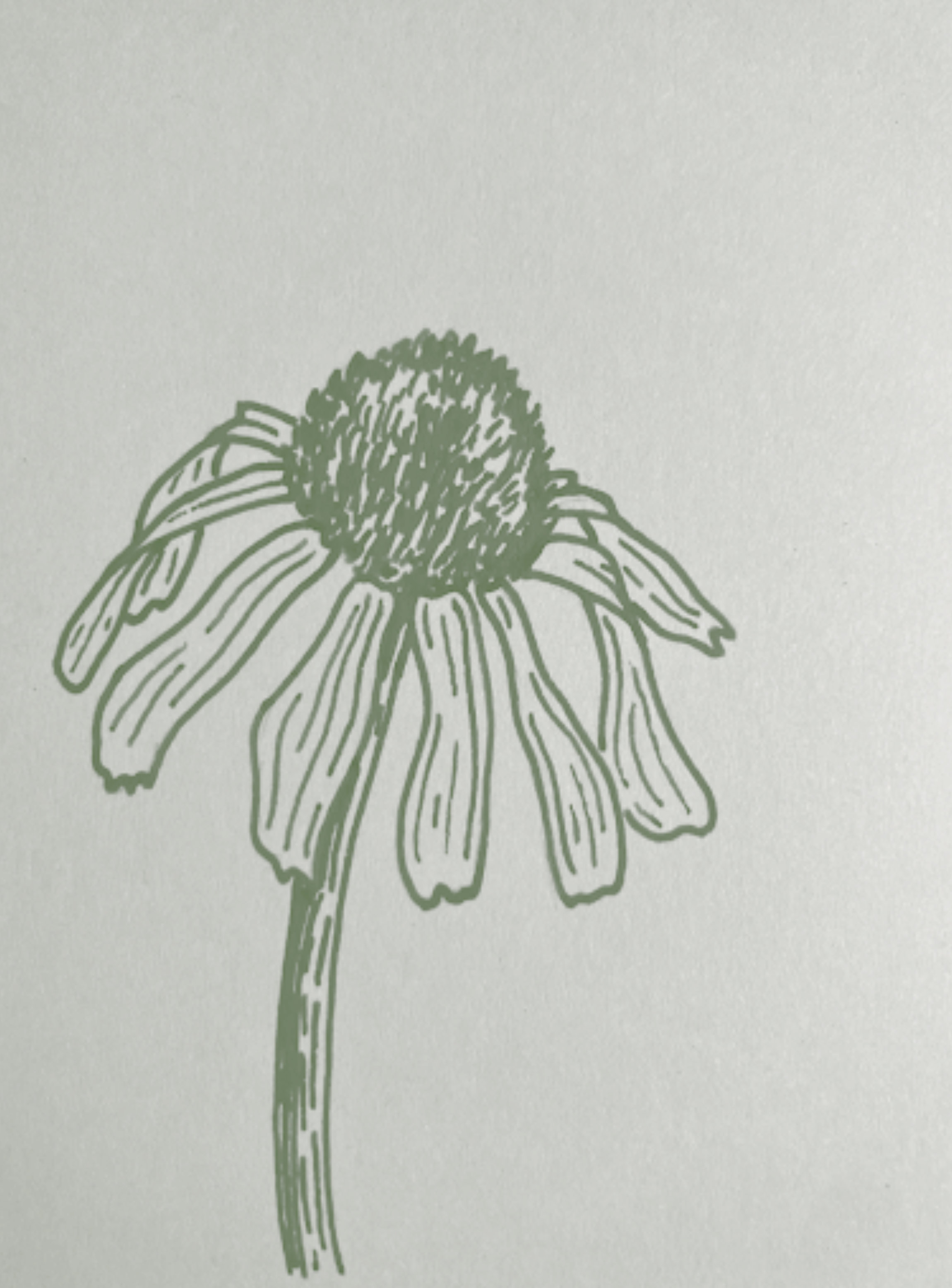 Icháḣpe hu Narrow-leaved coneflower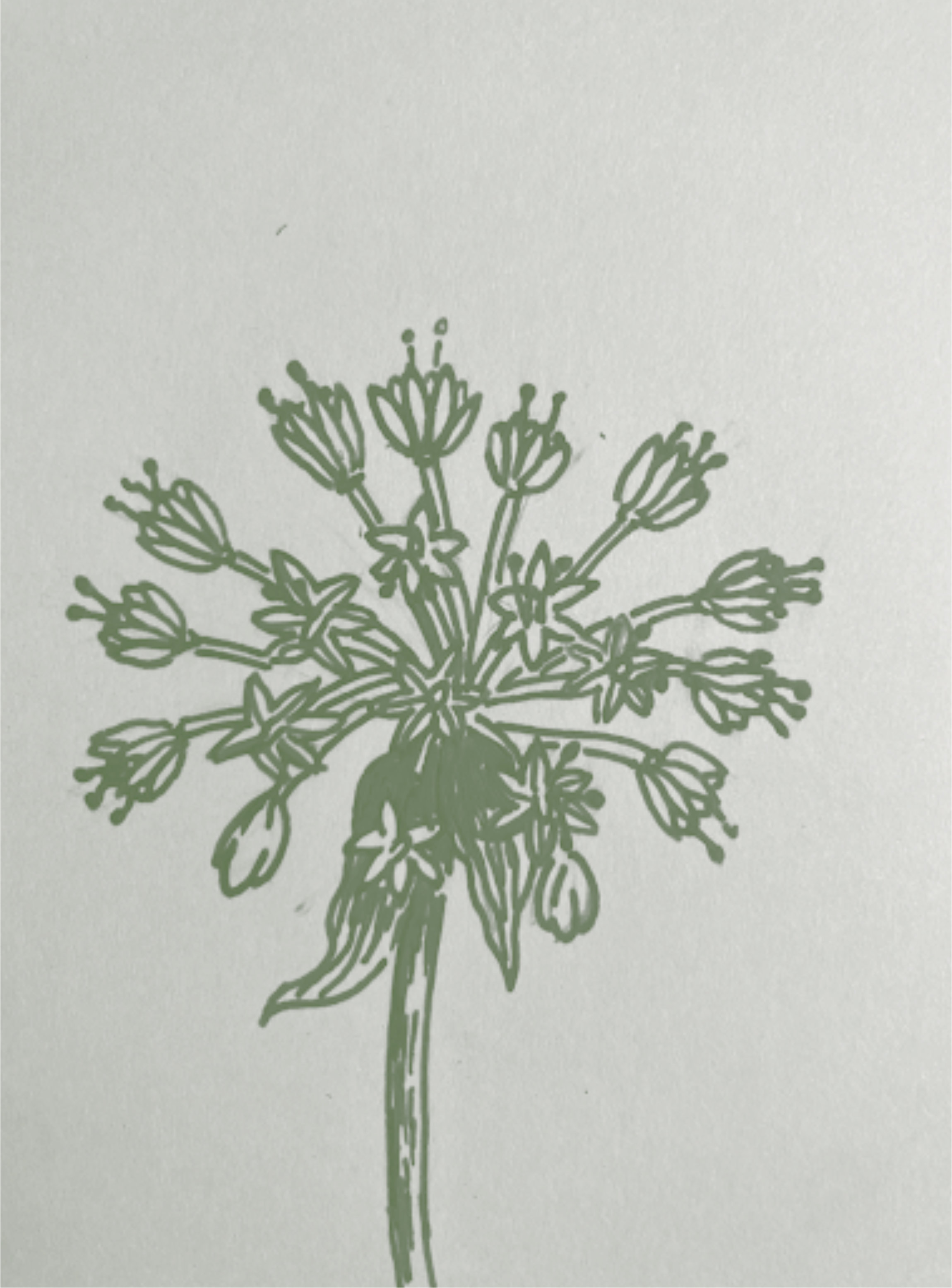 Pṡiƞ ṡíchamna Prairie onion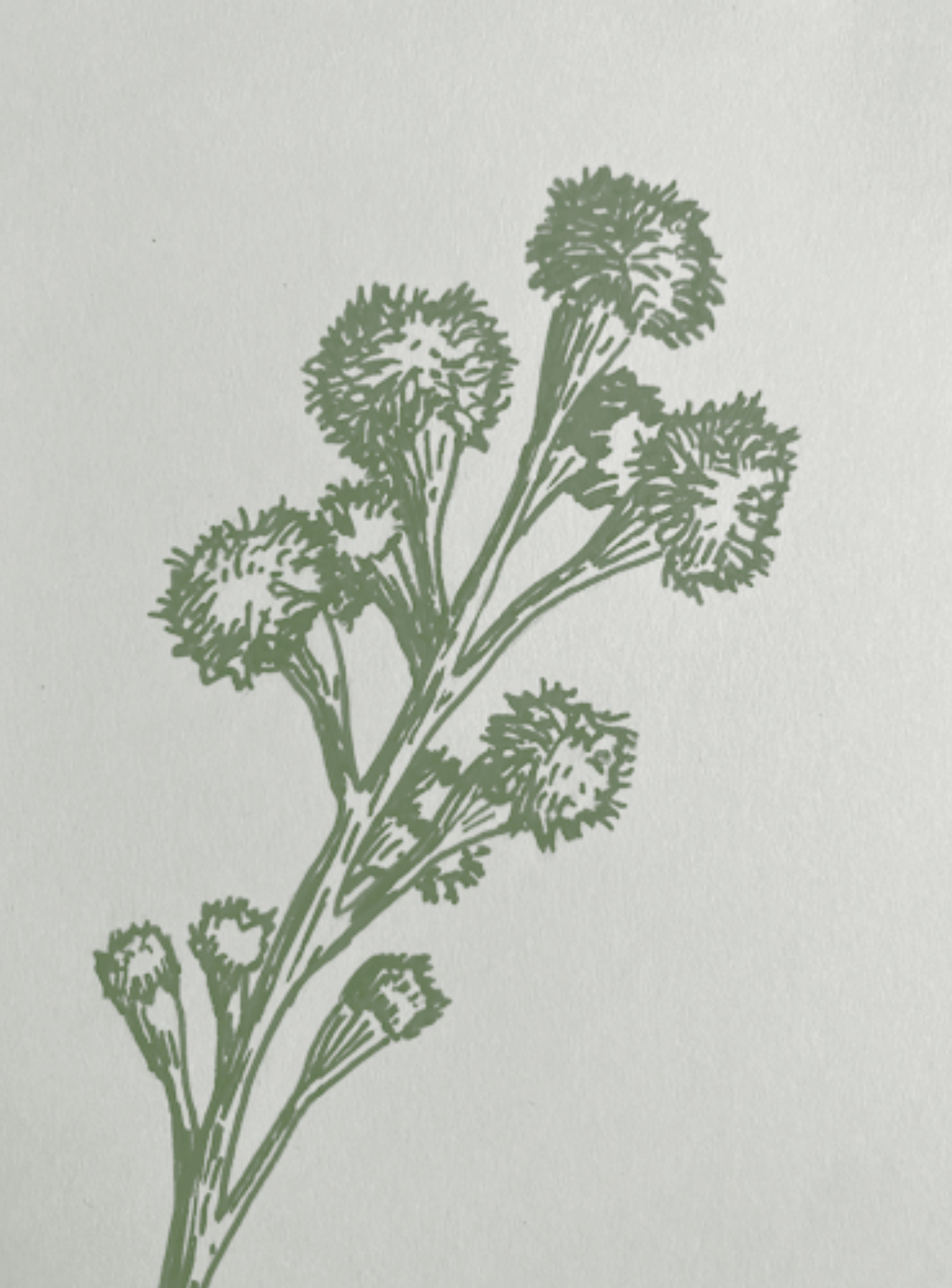 Wazímniƞkpa iyéchecha Meadow blazing star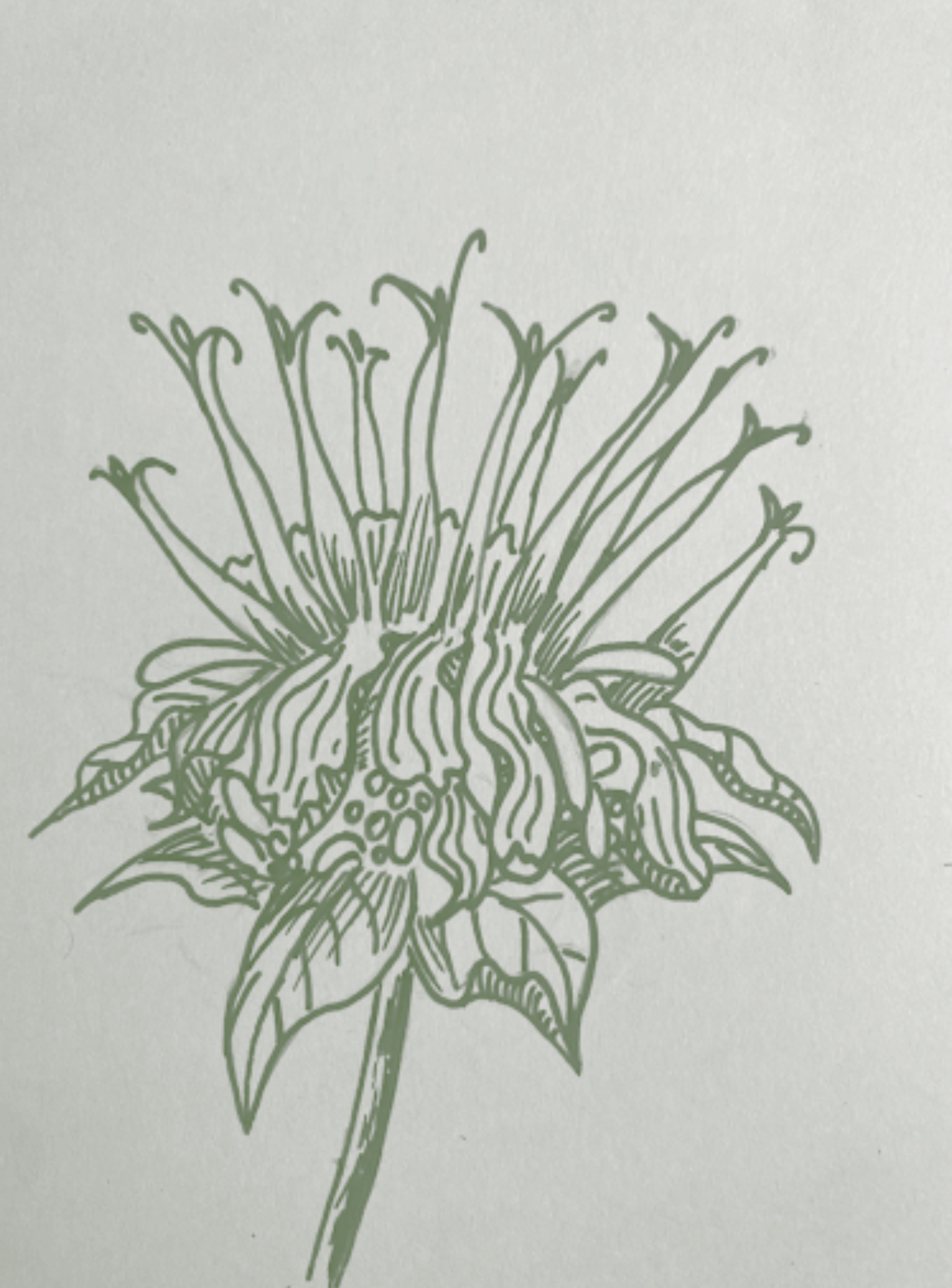 Waḣpé waṡtémna Wild bergamot
Aniccha Arts was founded by Pramila Vasudevan (2004) and is a movement centered trans-disciplinary arts collaborative that produces site-specific performances. These performances examine agency, voice, and group dynamics within community histories, institutions, and systems.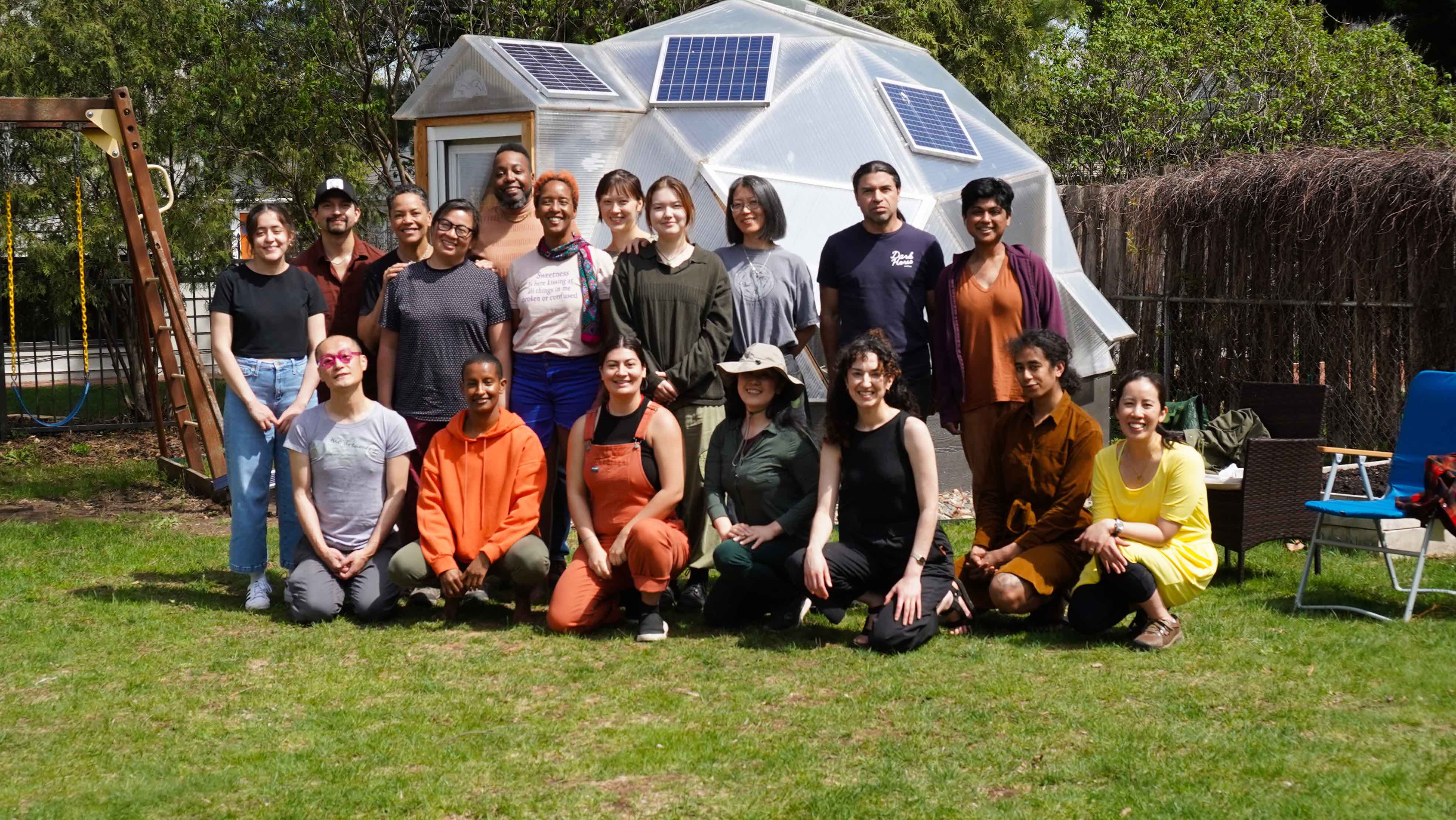 photo by Sequoia Hauck
Aniccha Arts Team
Yasmin Abdi Sam Aros-Mitchell Sayge Carroll Shalini Gupta Sequoia Hauck Masanari Kawahara José Luis Cassandra Meyer Mankwe Ndosi Margaret Ogas Alys Ayumi Ogura Valerie Oliveiro Dameun Strange Jasmine Kar Tang Alejandra (Tobar Alatriz) Claire Wilcox Hui Wilcox Lynn Wilcox Pramila Vasudevan Kira Vega Judith Shuǐ Xiān.
Thank you to the project photographers and videographers, designers, developers, and ASL interpreters: Drew Arrieta, Gisell Calderón, Maria Dively, Uche Iroegbu, Taylan De Johnette, Pallav Kumar, Elisa Lee, Prakshi Malik, and Ryan Stopera.
Funders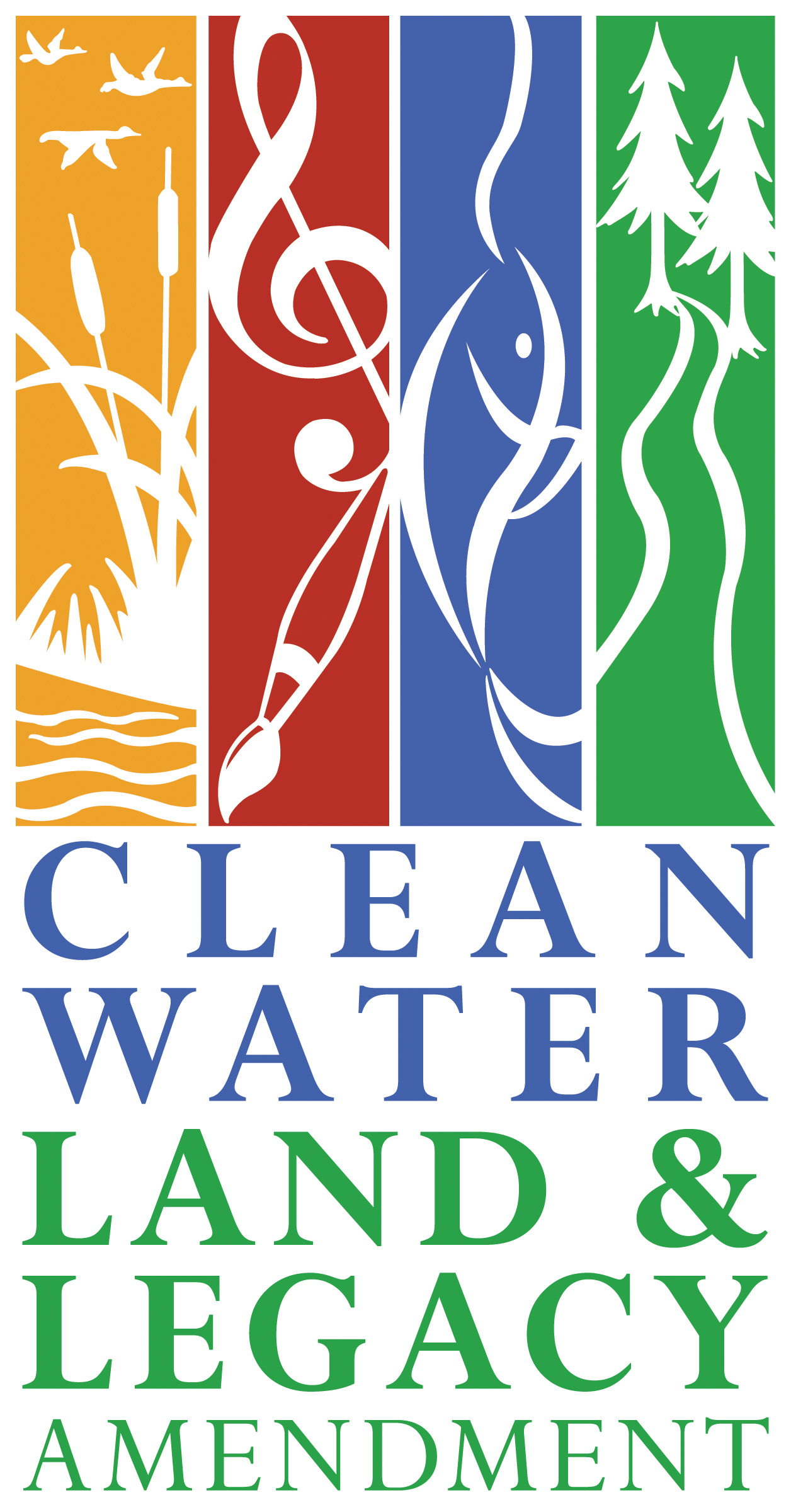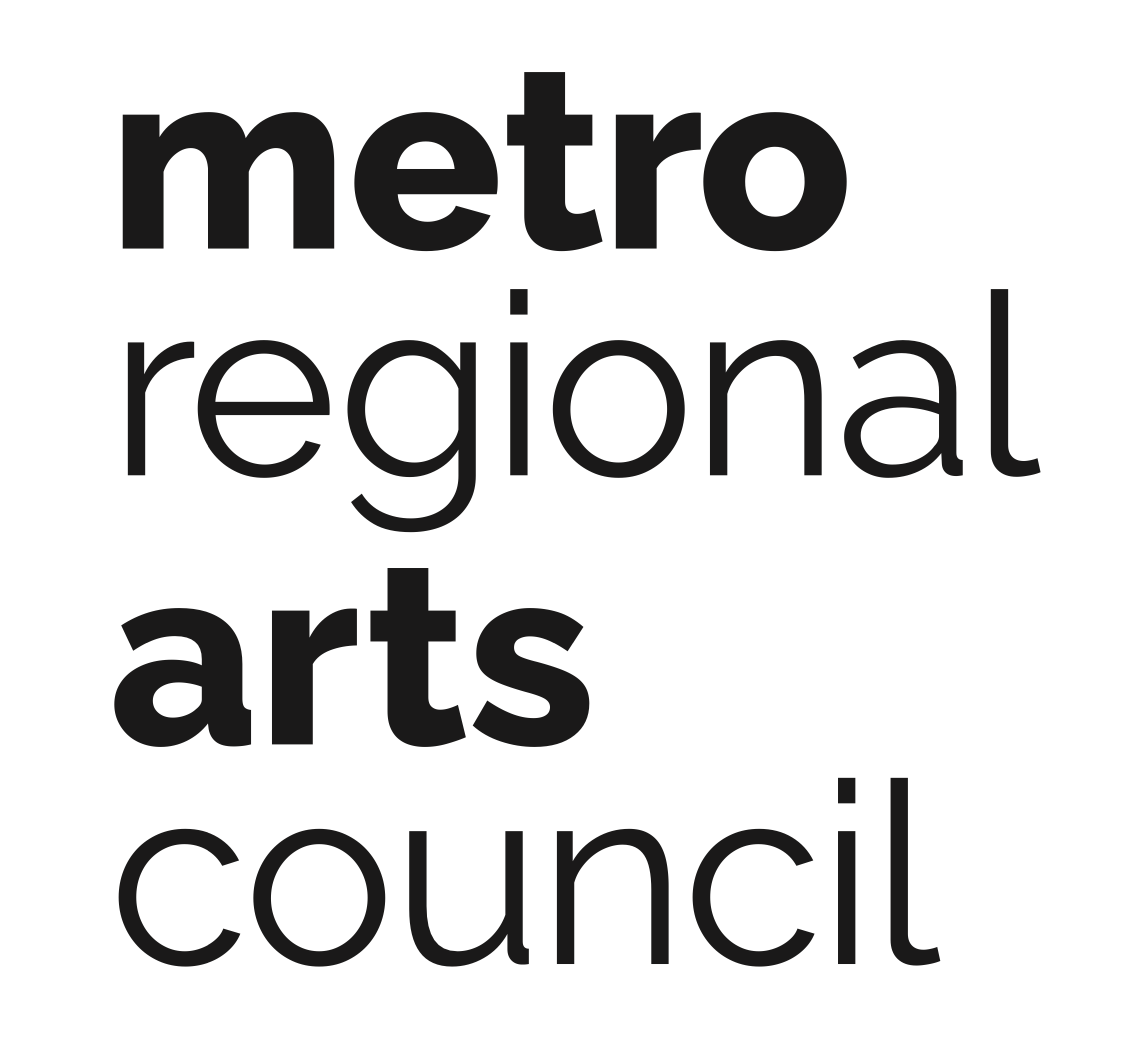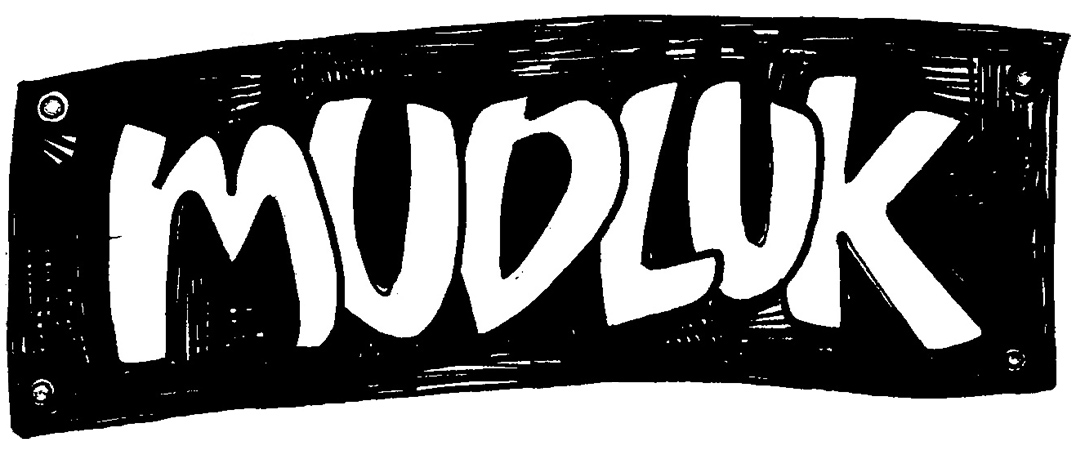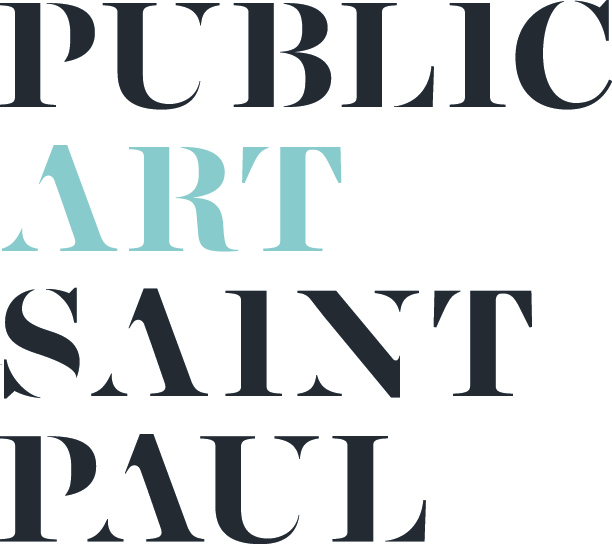 This project is a commission of Public Art St. Paul with monies and support from the Joyce Foundation. This activity is made possible by the voters of Minnesota through a grant from the Metropolitan Regional Arts Council, thanks to a legislative appropriation from the arts and cultural heritage fund. This project is also supported by Forecast Public Art through funding from The McKnight Foundation.